---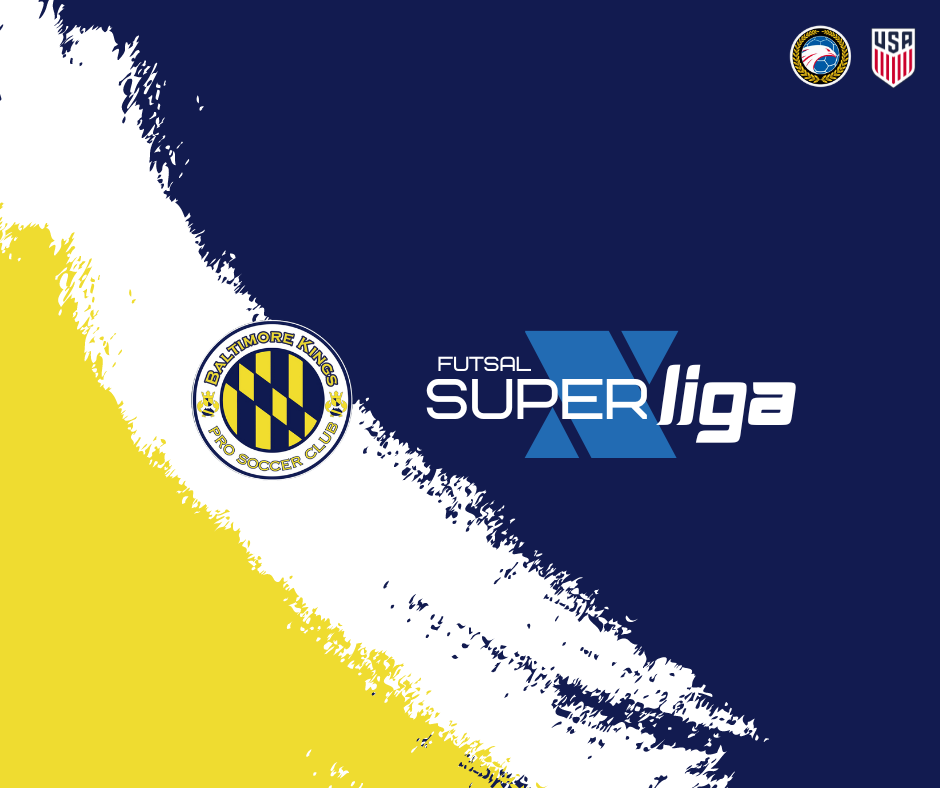 May 8, 2023 | Baltimore, MD
Founded in 2015, the Baltimore Kings have made it their mission to provide a platform for overlooked talented players and to create a platform to showcase their abilities. By joining Futsal SuperLiga, the Kings are looking forward to competing consistently at the highest level of futsal in the United States. The club will continue to compete in League 1 Futsal (U.S.) and focus on developing players to compete at the next level.
Although futsal is the main focus of the club, the Kings also compete in MASL3 (arena soccer, December-April) and the PRO-SA Summer Soccer League (outdoor soccer, June-July).
Futsal SuperLiga is a U.S. Futsal affiliated men's pro league founded in 2023. The league's first division will be based in the Mid-Atlantic and bring together the most talented futsal players from the area to compete at the highest level in the United States.
For more info about the league, fill out a Contact Form.